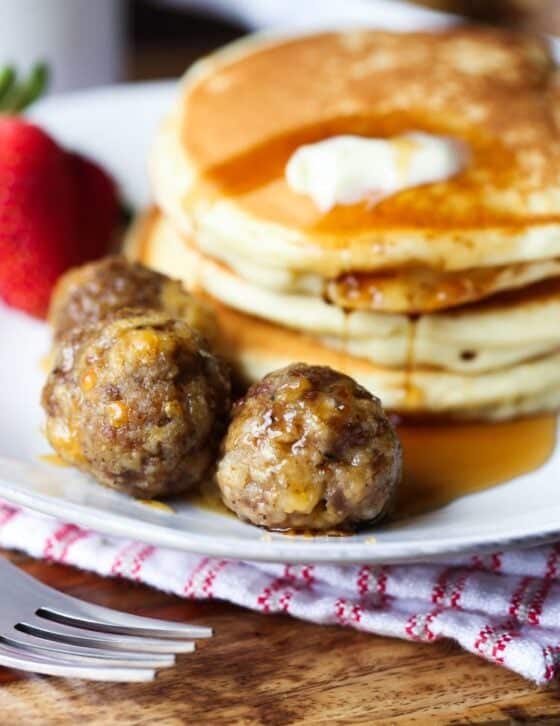 Breakfast Meatballs are such a fun alternative to boring sausage or bacon for your breakfast or brunch! The perfect combo of savory and sweet, with a little maple syrup to make them extra delicious!
How are breakfast meatballs not a WHOLE THING in the world?
Actually don't answer that…maybe they are and I've been living under a rock? I REFUSE to google this because I want to live in my food-inventor-bliss for as long as I can.
Continue reading Breakfast Meatballs at Cookies and Cups.